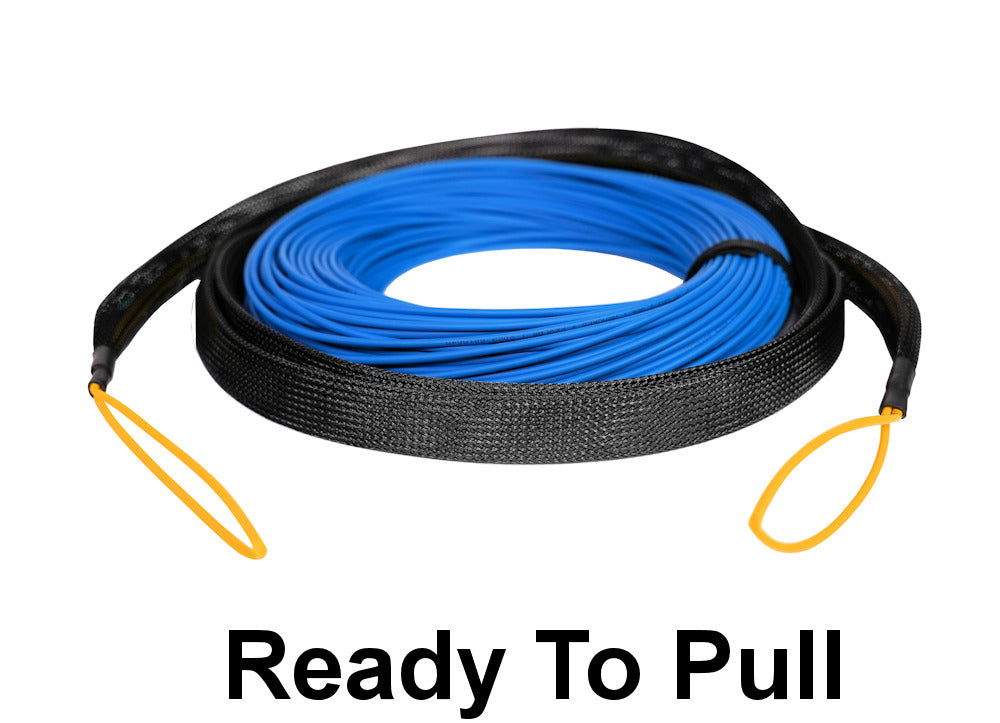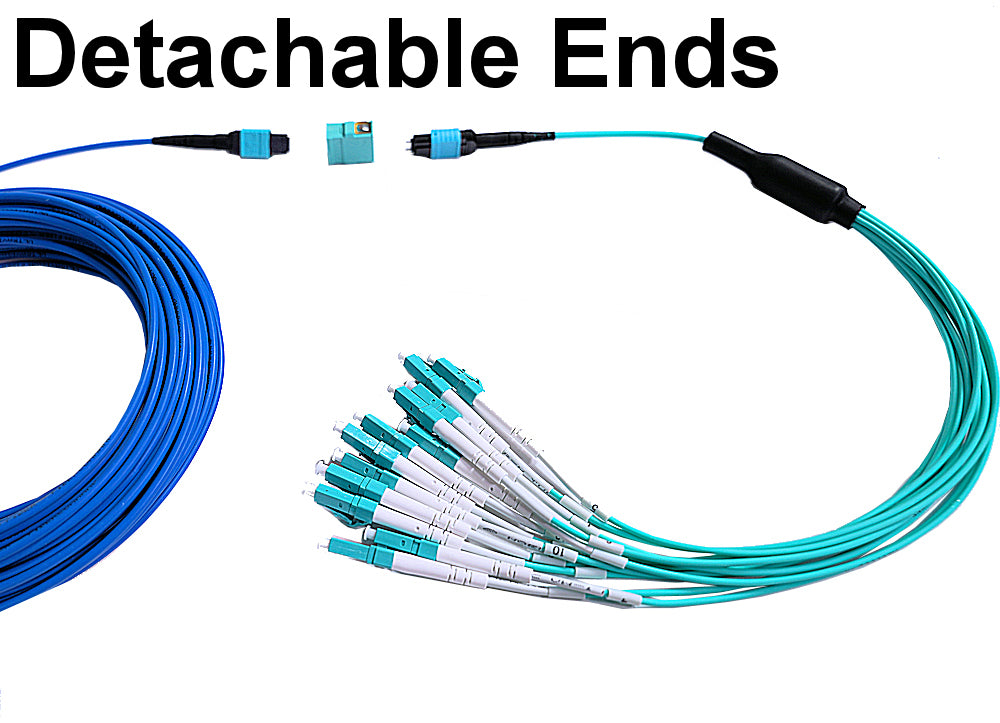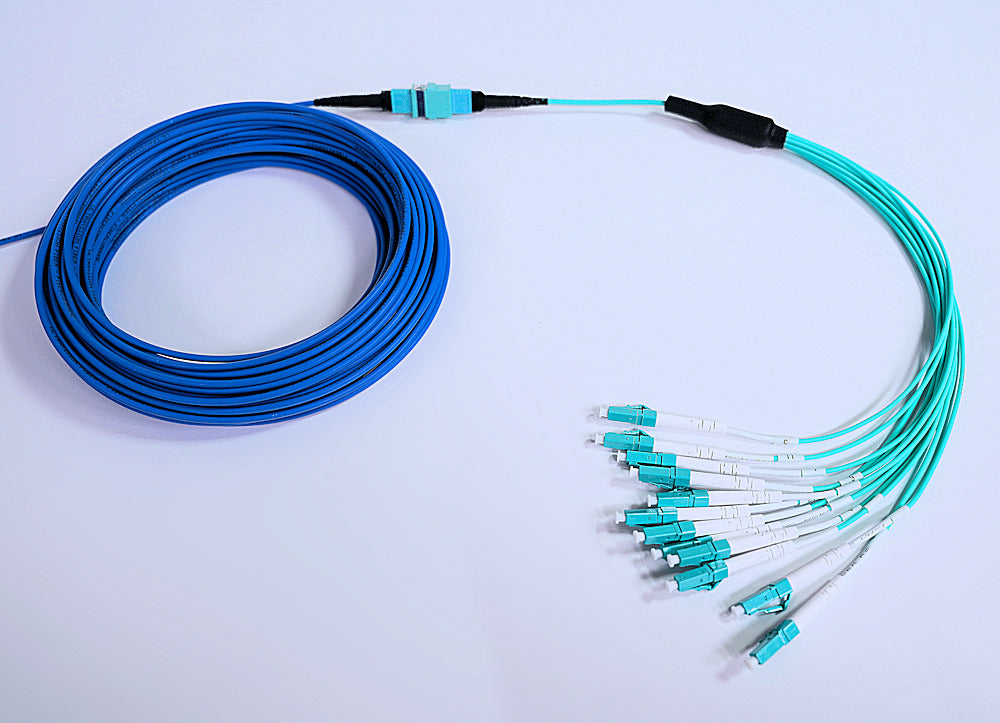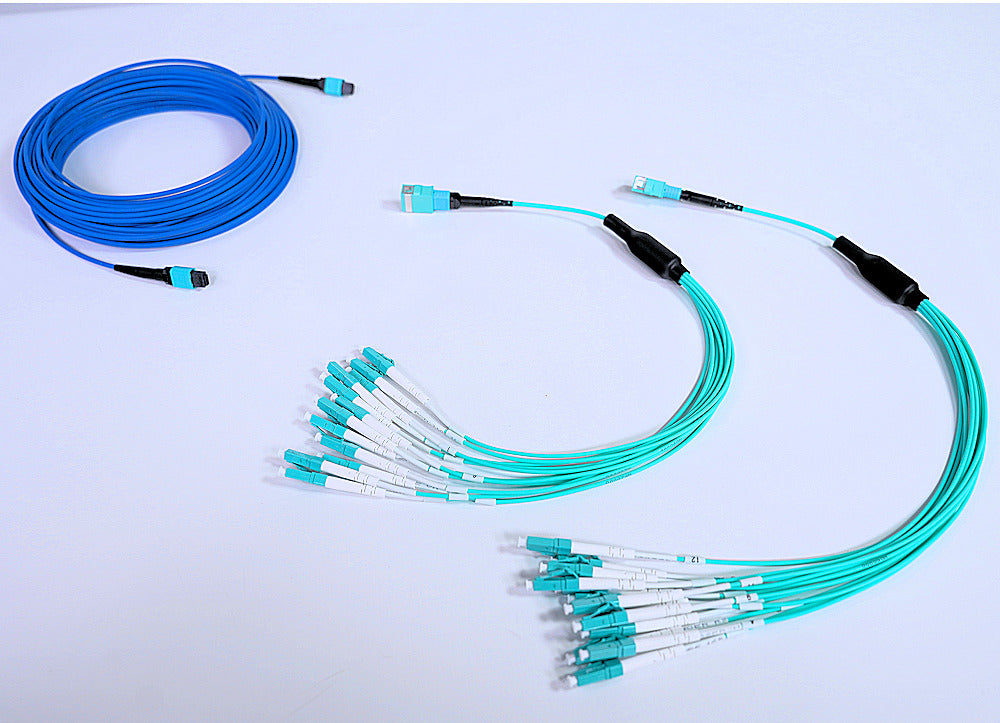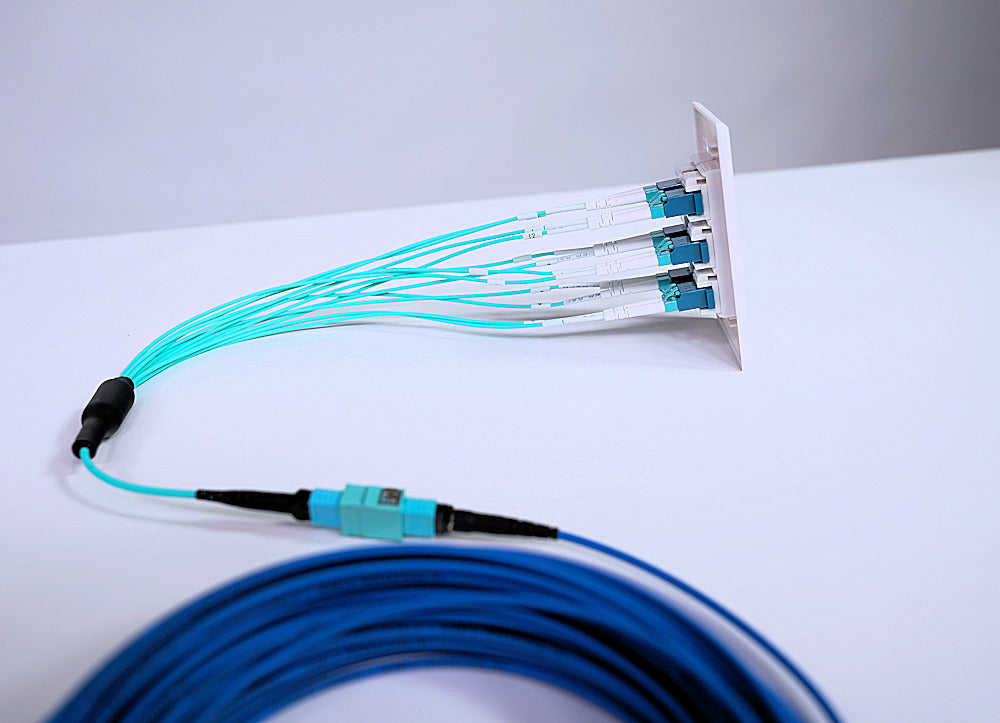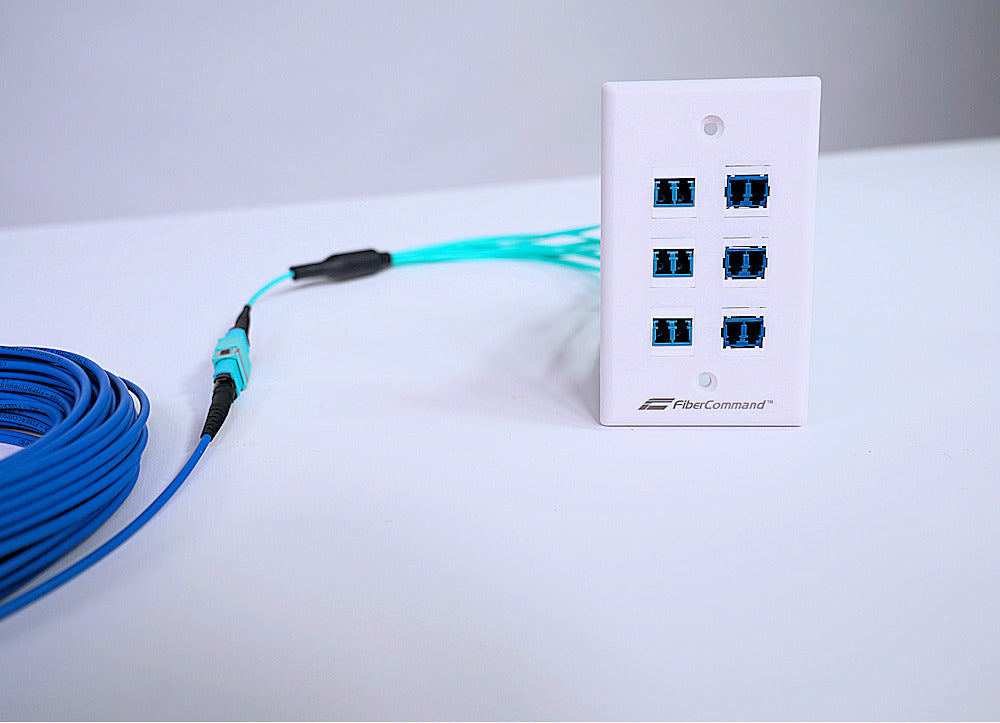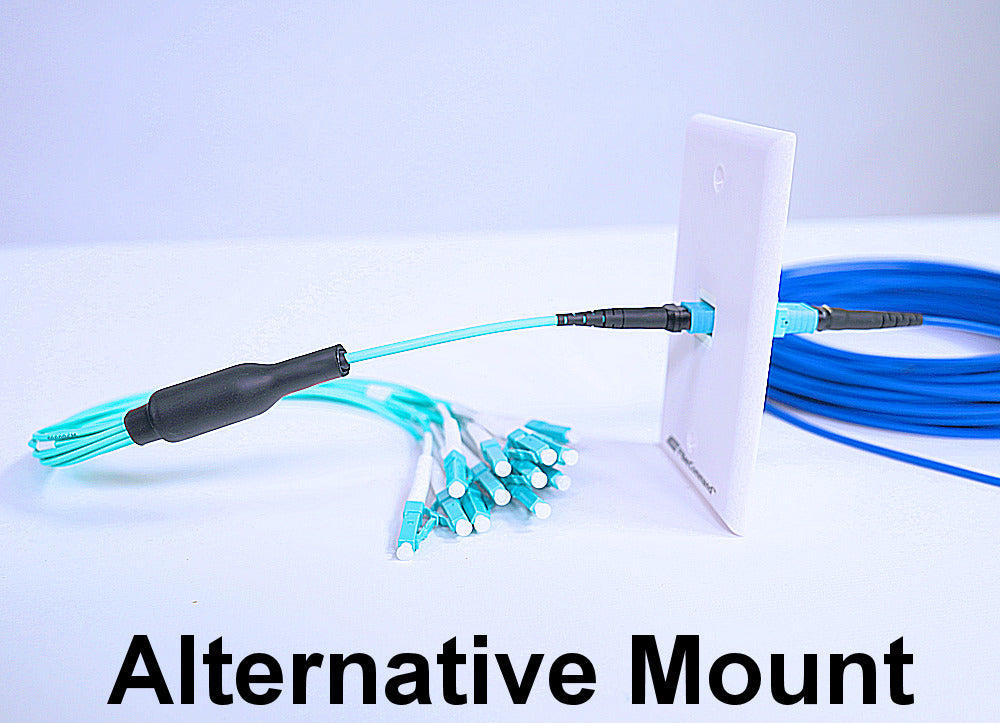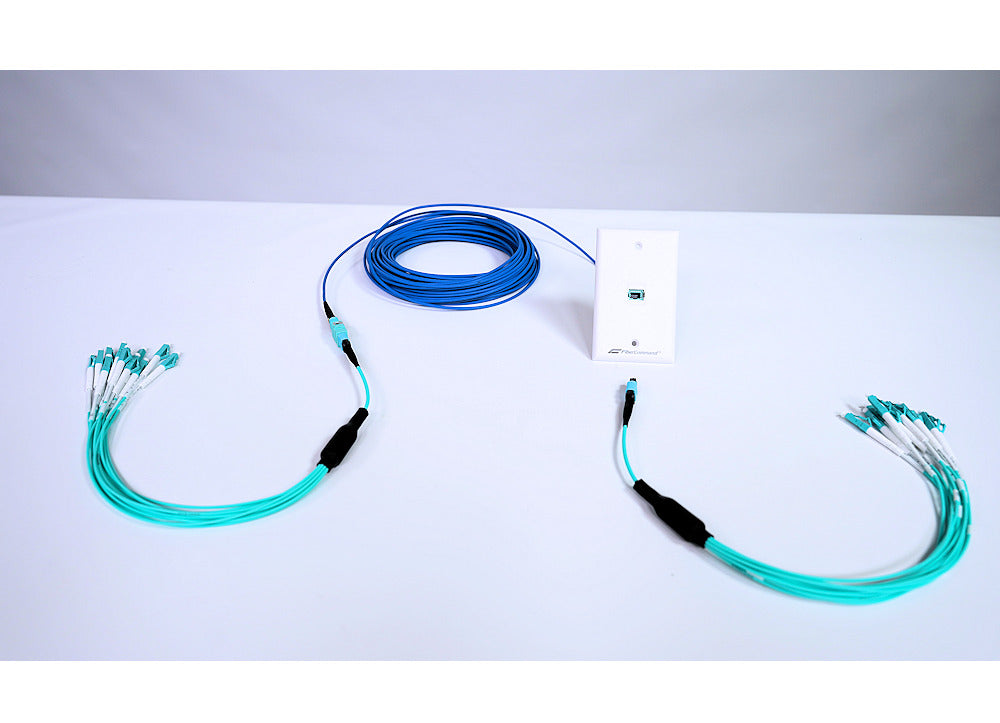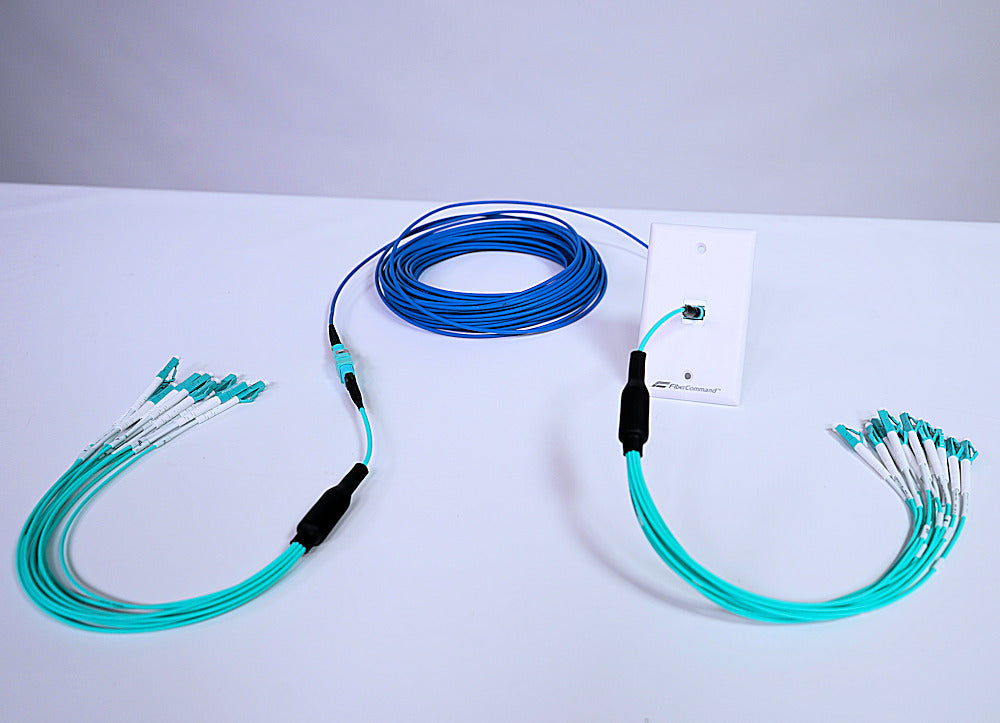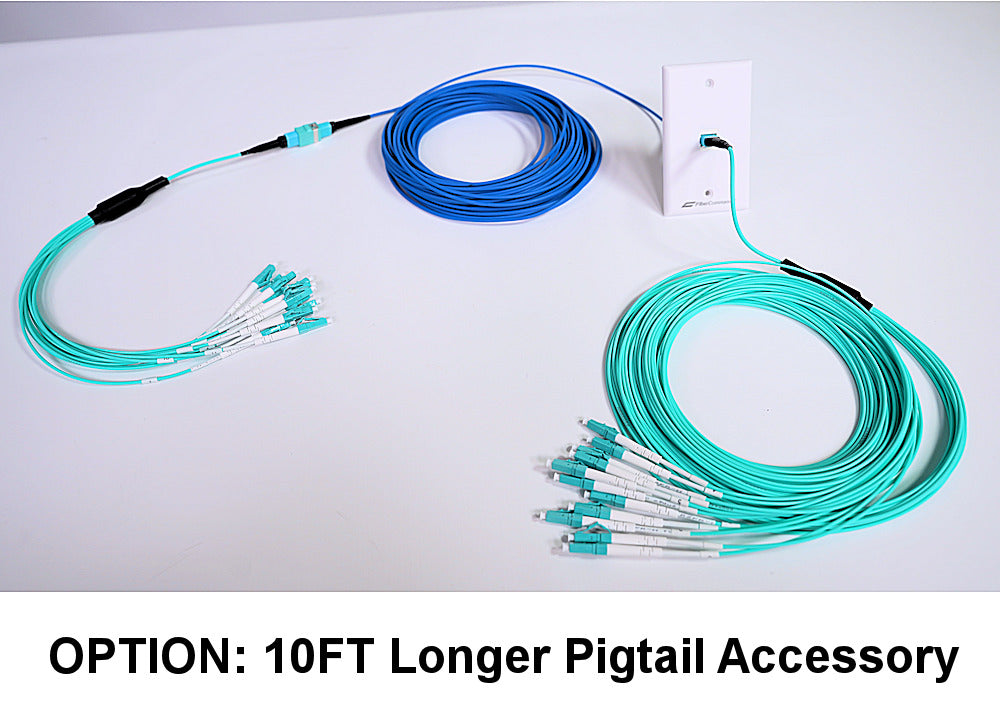 ULTRAFLEX LC | 12 LC OM3 armored premium fiber optic cable with interchangeable ends
The Fibercommand ULTRAFLEX LC fiber optic cable is the best in class for speed and absolute reliability, with the ultimate micro-steel armored fire-rated jacked plus Aramid Kevlar inside, for a safe and easy installation in residential or commercial applications.

Built with Premium CRN Fiber Optic Crystal Core Fibers, the ULTRAFLEX LC delivers Full 100 Gigabit per each fiber strand, for a total of 1200 Gigabit over 12 fibers, ready to connect internet, controls, data, HD 4K 8K 10K 240Hz multimedia, and any wanted expansion.

The ULTRAFLEX LC interchangeable ends allows to replace the LC terminations in case of need without complicated operations, in one click.

The FREE INCLUDED KEVLAR PULLING-EYES allows to pull the ULTRAFLEX LC fiber optic cable through any 1/2" conduit, passing any 90 degrees curve with no problems.
Our range of exclusive patented accessories connects the ULTRAFLEX LC to Internet / Ethernet / Controls / Automation / Smart Home Hubs / Alarms / Sensors / HDMI / Display Port / VGA / DVI / Sound / Aux / Speakers / Triggers / USB 2.0 - 3.0 - 3.1 - 3.2 @10 gigabit for gaming and virtual reality / KVM / RF TV / Infrared Controls / Multiple Ethernet.
Multiple accessories can be connected to the same ULTRAFLEX LC cable at the same time, for the best most complete fiber speed connectivity to any room.
Simple, Integrated, Ready, Cost Effective.