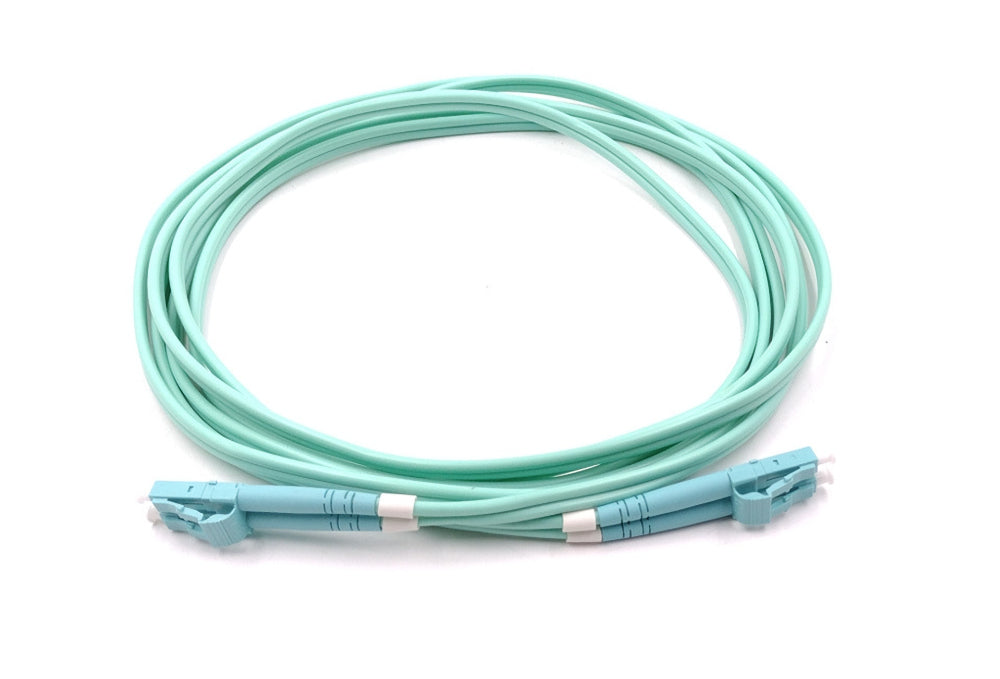 200 GIGABIT ULTRA SPEED LC DUPLEX FIBER Multi-Mode PATCH CABLE
Next Day Delivery Available at Check Out
200 GIGABIT ULTRA SPEED LC DUPLEX FIBER Multi-Mode PATCH CABLE
20 Feet
6457 Hazeltine National Drive
, next day delivery available at check out
6457 Hazeltine National Drive
130
orlando FL 32822
United States
4076021888
model: LC-LC-20FT


ULTRA HIGH Speed LC Duplex fiber optic cable for High Performance IP Streaming & Networking.


Key Features:
Compatible with 48 Gigabit ultra speed HDMI 2.1 setups
Compatible with Zero-Lag USB 3.2 & Virtual Reality Controllers
Can be used to connect Dual Fiber LC Devices to the wall plate or each others.
The TWO fibers can be inverted to connect non-inverting fibers.
The TWO fibers can be separated making two single LC fibers to connect TWO single fiber devices.

Technical Specifications:
2 Fibers ULTRA-Clear fiber patch cord
Ultra Speed Low Loss type MultiMode OM3 fibers
2 strand ( 2 fiber optics)
100 gigabit bandwidth speed per each fiber strand
200 Gigabit bandwidth speed total
Kevlar Anti-Stretch Protection
In Wall Fire Rated LSZH + OFNR Top Quality
Residential or Commercial Pro Use
ULTRAFLEX® Technology (Capable of 90 Degrees Turns)