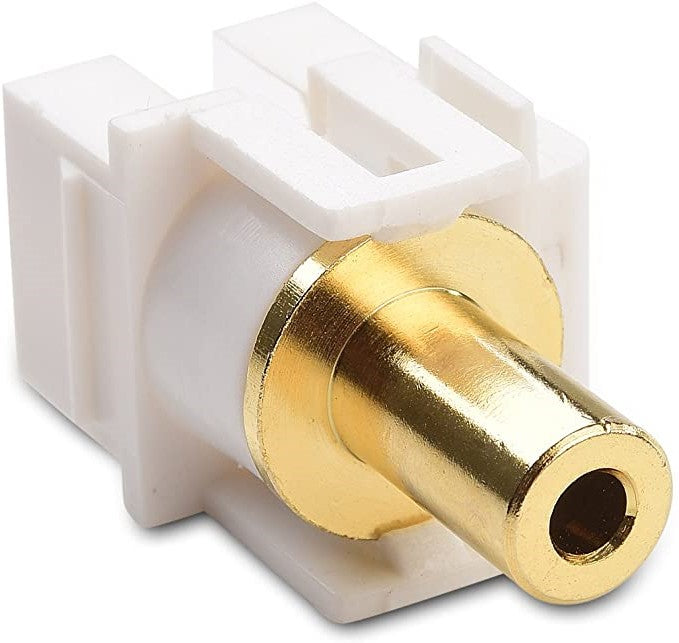 KEYSTONE AUX AUDIO | WallPlate 3.5mm Jack Insert
3.5mm AUX, TRS Keystone jack insert.  



Highlights:


 3.5mm AUX coupler for any standard WallPlate.
 Female to female.
 Gold plated
 Compatible with XG and PRO cables
 Mounting clips
Technical Specifications:
Connection type: minijack
Orientation:  Female to Female
Insertion loss: ≤ 0.30 dB
Operating Temperature: -20°C +70°C


performance
gold plated
> Increased electrical conductivity
>Enhanced durability
>Exceptional oxidation and corrosion protection
Write or copy/paste HTML code
PureFiber® Cable

USPTO     63042803  ;   63310889   ;  63310880
WIPO  International    WO2021262153A1  ;   PCT US2039129
Patent pending in Germany,Taiwan, China and other countries.
frequently bought together
you may also like