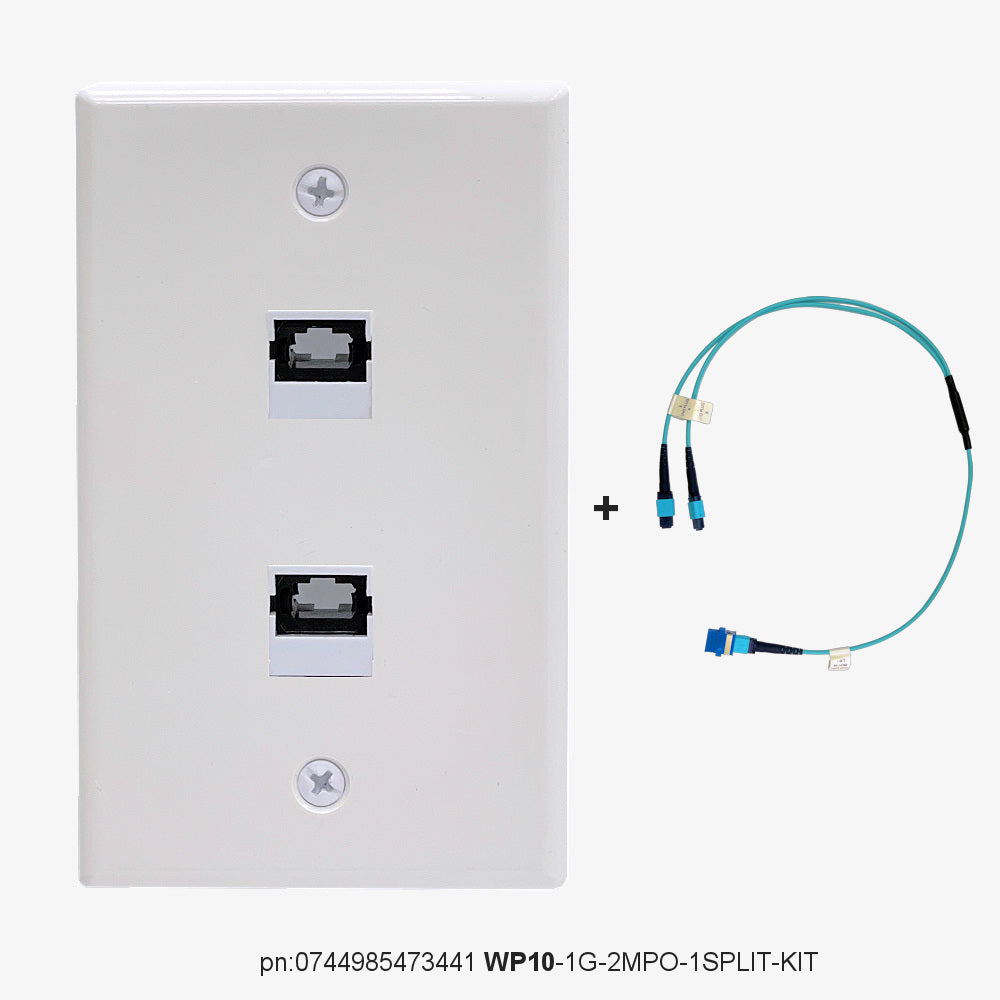 FiberWallplate® - WP10 | Two MPO connectors
UNIVERSAL DOUBLE MPO CONNECTOR WALL PLATE - WHITE,  FIBER SPLITTER INCLUDED IN THE KIT,  Use with any MPO cable

Key Features:
 1 Gang preinstalled with:

     2x MPO Fiber Optic keystone

    1x MPO Y Splitter

    Fiber dust caps included


 Designed for Ultravision cables, compatible with any  fiber optic cable
Benefits:
It gives full in-room Multimedia connectivity, providing  2  MPO Fiber Optic ,all at once. It easily connects with the PureFiber Ultra  cable, in one click, without requiring additional tools because the keystones are pre-installed.
Ultravision cable not included


Technical Specifitication:

The FIBER WALLPLATE® WP10 - ULTRA DOUBLE is a  1-Gang wall plate pre-installed with 2x MPO fiber optic keystones bundled with one MPO Y Splitter to split one main FEMALE MPO 12 fibers Cable into two female 6 fibers MPO connectors (1to6), ideal to connect multiple HDMI/DP or HDMI plus other devices, or any combination of devices over the same main cable.


 Wall Plate for PureFiber Ultravision Cables