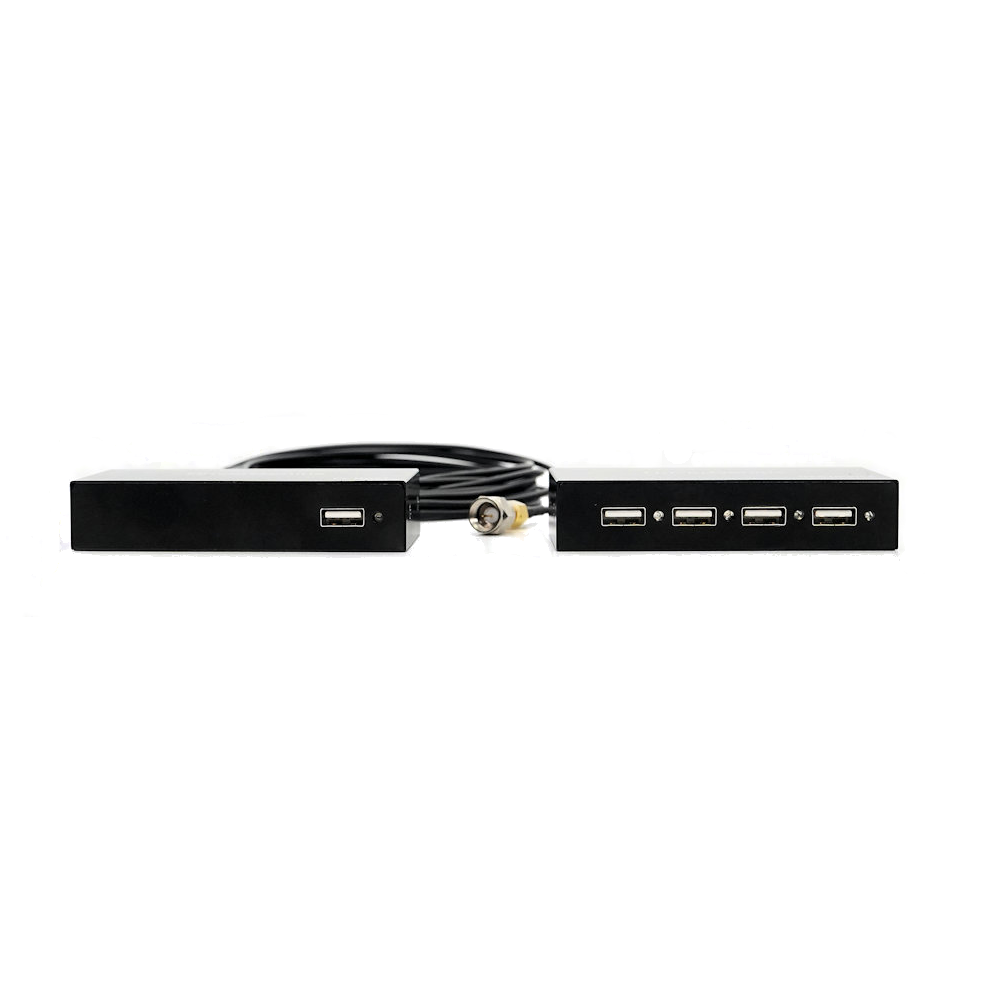 USB-ZERO® | 4X USB 2.0 extender for gaming or controllers with zero lag for PRO or XG Cables
USB 2.0 Extender with Zero Lag for PRO & XG Cables

  Key Features
USB 2.0 EXTENDER Zero-Lag Long-Range KIT

Works with IROVF XG or PRO cables using one 3.5mm mini-jack link

Can work stand-alone without our IROVF cable over a dedicated RG8 cables ( standard TV coax cable - not shared with any other signal )

PATENTED " Long-Range USB Extender Over Coax " to extend USB GAMING Controllers Keyboard Mouse up to 330 ft 100 m

ABSOLUTE ZERO-LAG cannot tell there is a USB extender between the controllers and the console or PC

INTEGRATED 4 PORTS HUB connects any USB 2.0 Controllers, VR, Keyboard, Mouse, PADs, USB dongles, Drives, Audio, Cam, Printer

Works with ANY PlayStation, XBOX, Gaming PC - Can install the consoles in the AV closet and only the controllers in the game room
Please note that this extender will not work non USB 2.0 capable devices
For USB 3.0 extension for devices such as VR HEADSETS OR PS5 CONTROLLERS, please consider our iGAME USB-C 3.x ultra speed extender cable

Benefits:
USB-ZERO extend up to four simultaneous controllers such as gaming controllers, keyboard, mouse, joysticks, Bluetooth dongles, printers, multimedia devices
It works over one RF coaxial cable up to 330Ft ( 100 Meters ) with absolute zero delay, same as directly connected to the main PC or Console. 
The end-point also provides enough power to turn on any kind of controllers without requiring any additional parts. 
The Controllers or USB devices will operate exactly as if directly connected to the main system.