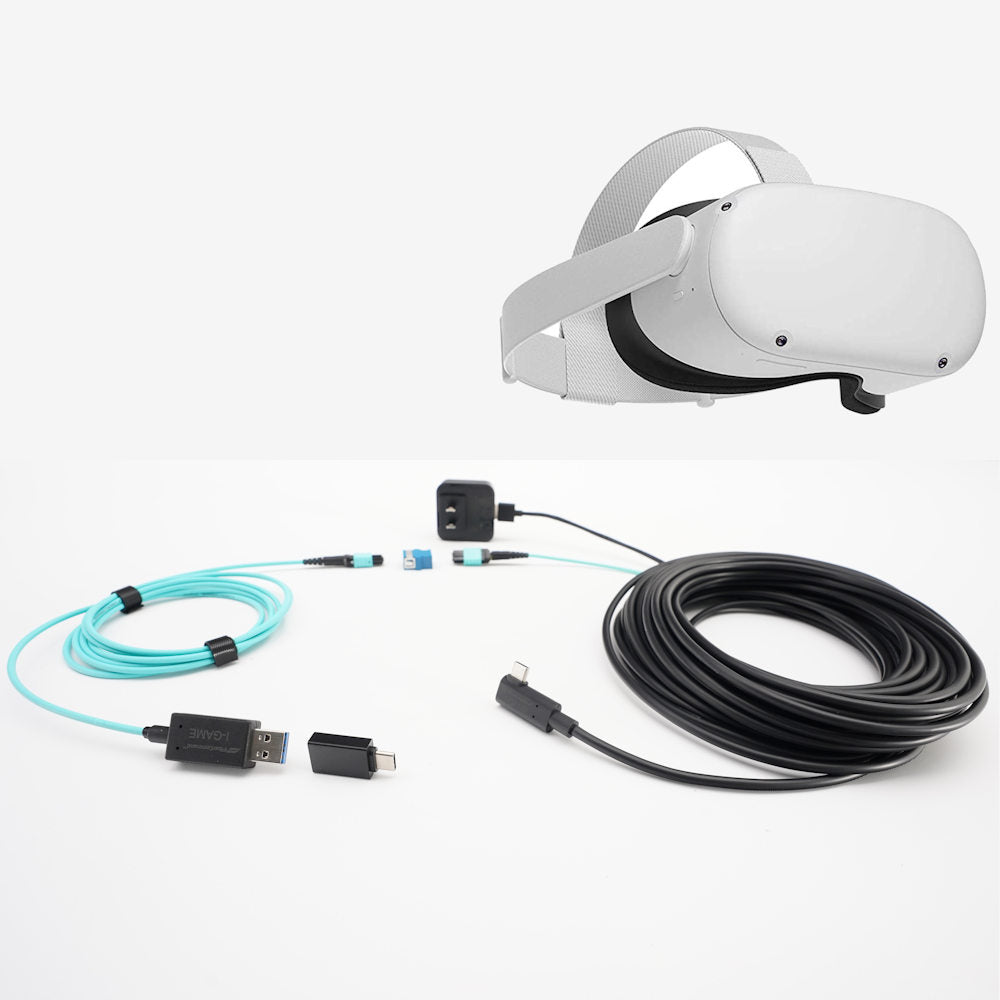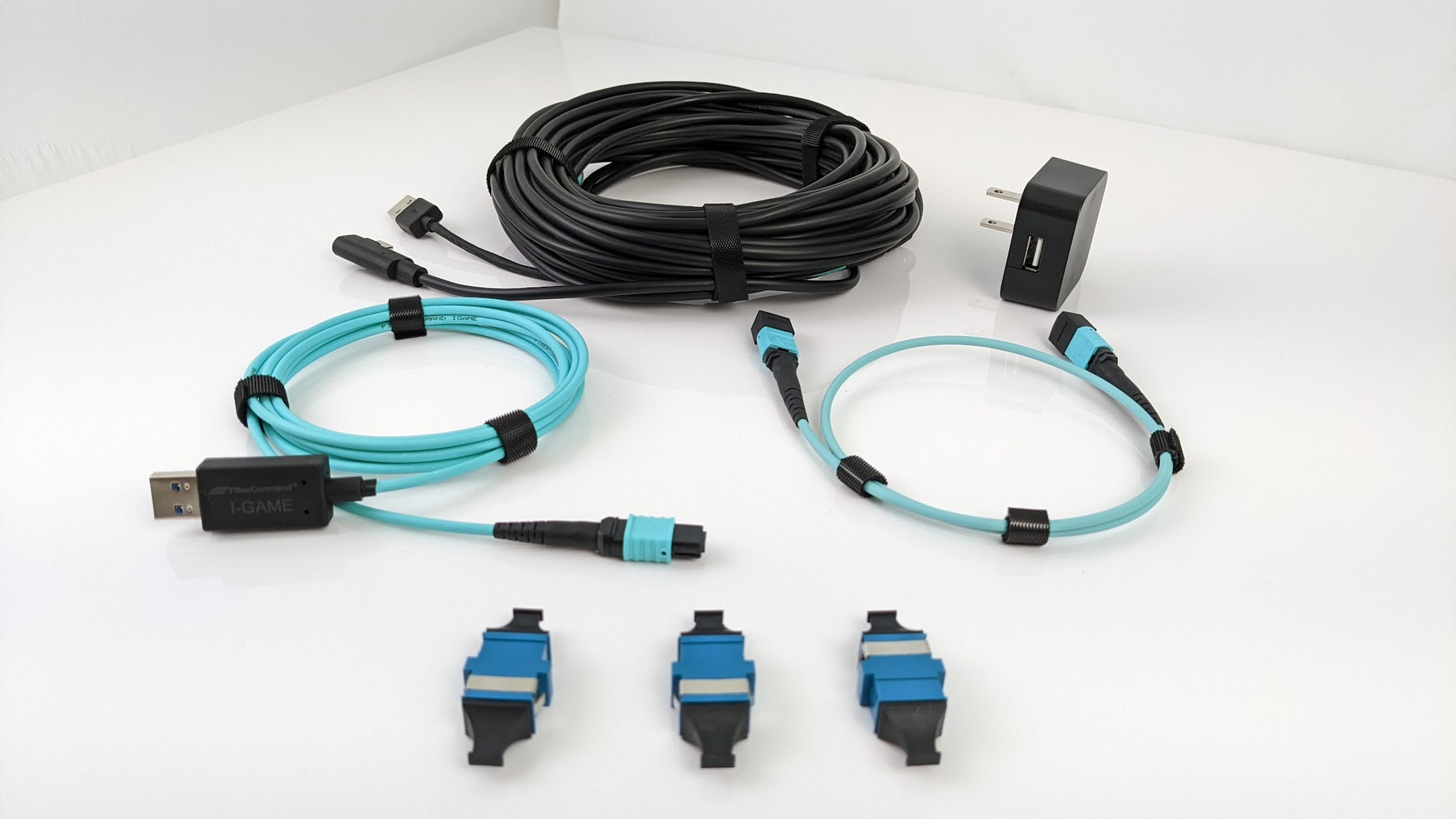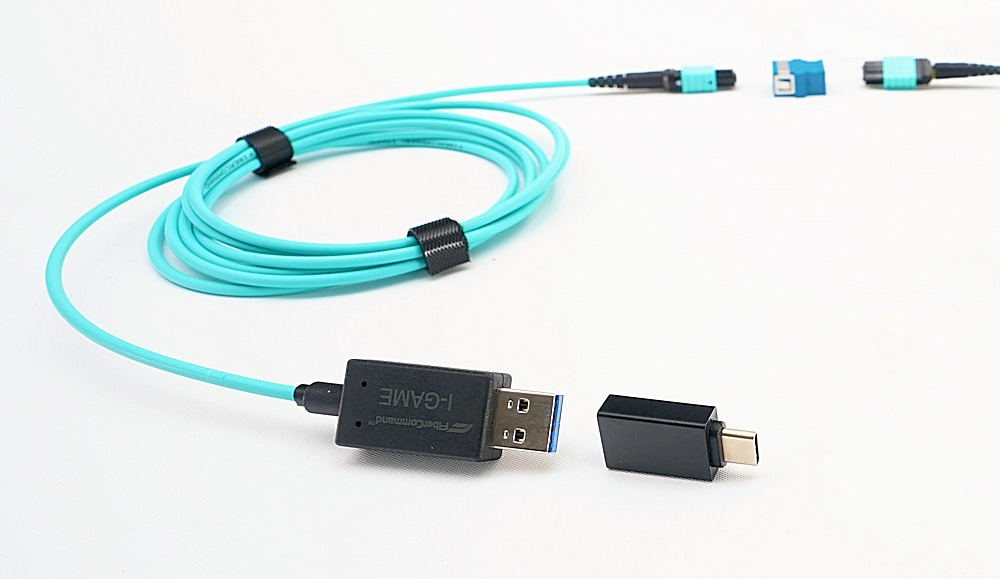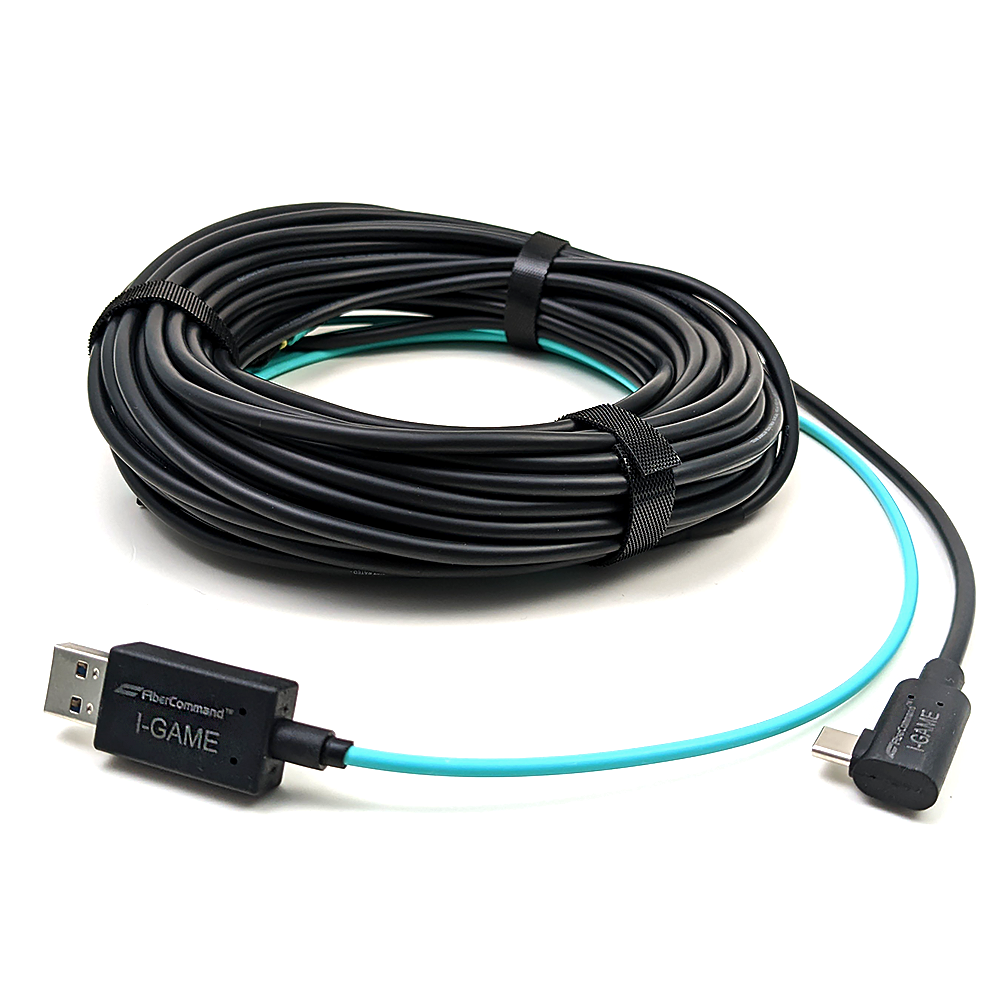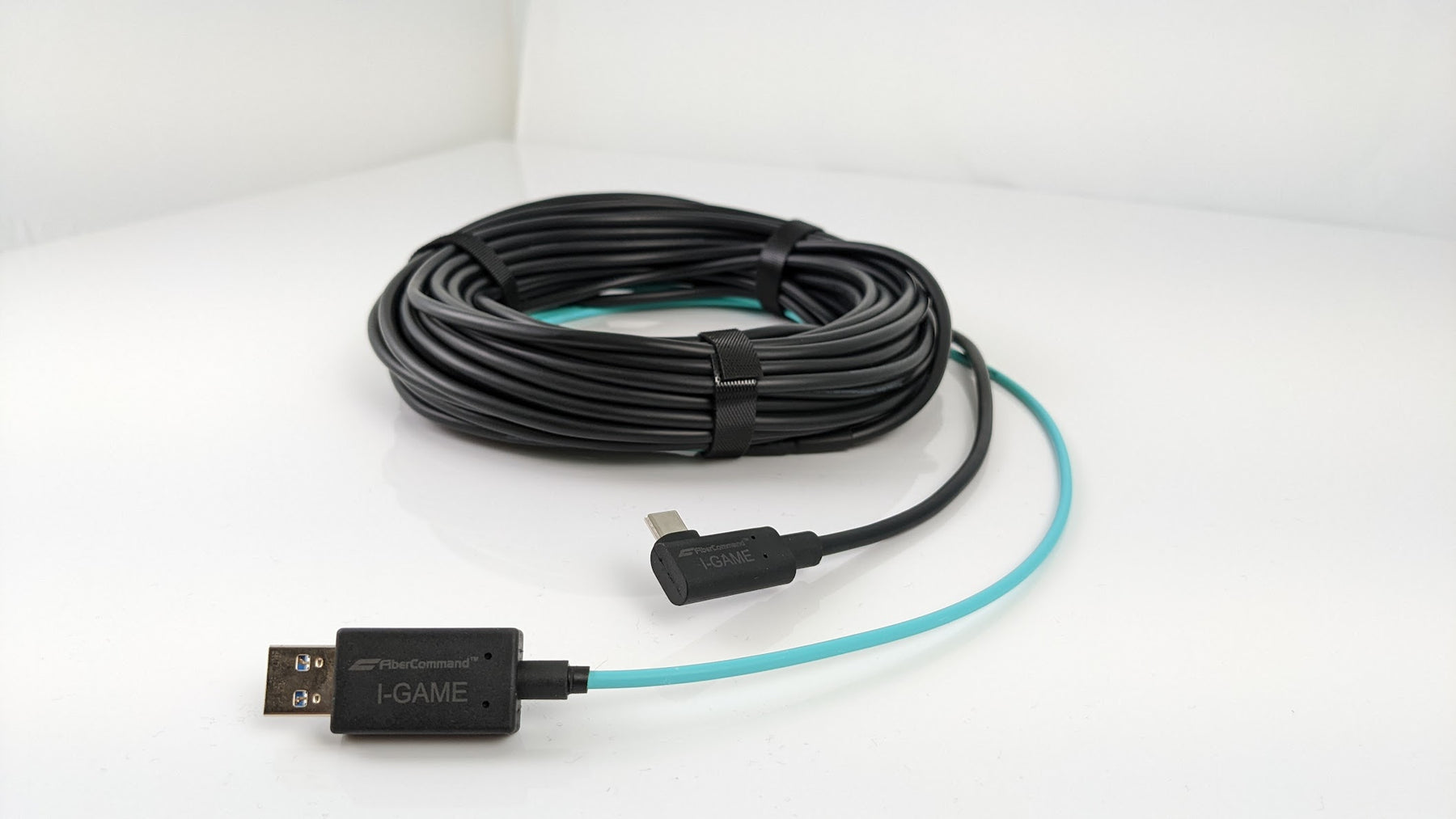 iGAME® | USB-c 3.2 Fiber Optic Long Extender for VR Headsets
Next Day Delivery Available at Check Out
iGAME® | USB-c 3.2 Fiber Optic Long Extender for VR Headsets
6457 Hazeltine National Drive
, next day delivery available at check out
6457 Hazeltine National Drive
130
orlando FL 32822
United States
4076021888
USB-C 3.2

  Fiber Optic Cable,  55 ft with charger.


BIDIRECTIONAL

, 

ZERO-LAG

, 

EXTRA-LONG

, 

ULTRA-SLIM

: VR Gaming with FREEDOM of movements.

Key Features:
NOT BACKWARD COMPATIBLE WITH KEYBOARD & MOUSE
ONLY FOR VR HEADSETS / VR GAMING


iGAME is a full featured USB-C ultra speed data & charging cable designed to connect and recharge any OCULUS USB-C and similar VR Headsets, providing a perfect ZERO-LAG connection with the PC or Console at long distance with zero frame loss and full resolution up to 4K / 8K.

55 Feet Long, the cables is divided in two detachable sections allowing to pass the bidirectional cable through furniture, conduits, walls, and Detachable USB termination for easy setup. To change direction just swap the terminations.

Extendable to 1500 Feet using standard MPO fiber optic patch cords such as our ULTRAVISION fiber cable, to install the computers away from the room.

Total Freedom of VR Movements because the iGAME is long enough to drop on your head from the ceiling above, so the cord is never on the floor in your legs, and when not used can be just pulled up to the ceiling ready to be pulled down when needed.
The Headset side has an additional USB plug to Power & Recharge the Oculus, via the included power supply.

MULTI-PLAYER setup :multiple iGAME VR cables can be connected at once on the same Ultravision or IROVF PRO long extenders, from the AV Closet to the room.  Multi Computers to multiple rooms, to multiple Oculus can also be installed for the best multi-player multi-room setup with full quality Zero-Lag.


Patented 

American Product
Not backward compatible with USB 2 or 1
What is in the box:

uncompressed
zero lag
Play without lag.
Long distance.
Perfect for gamers.
multi-use product
charge & play
You can charge your device while you play
long distance
closet - to - gameroom
iGame is 55 ft long over fiber optics ; It can be extended up to 385 ft
connecting it to PureFiber extension cables.
Running on PureFiber , iGame is UNCOMPRESSED and ZERO-LAG