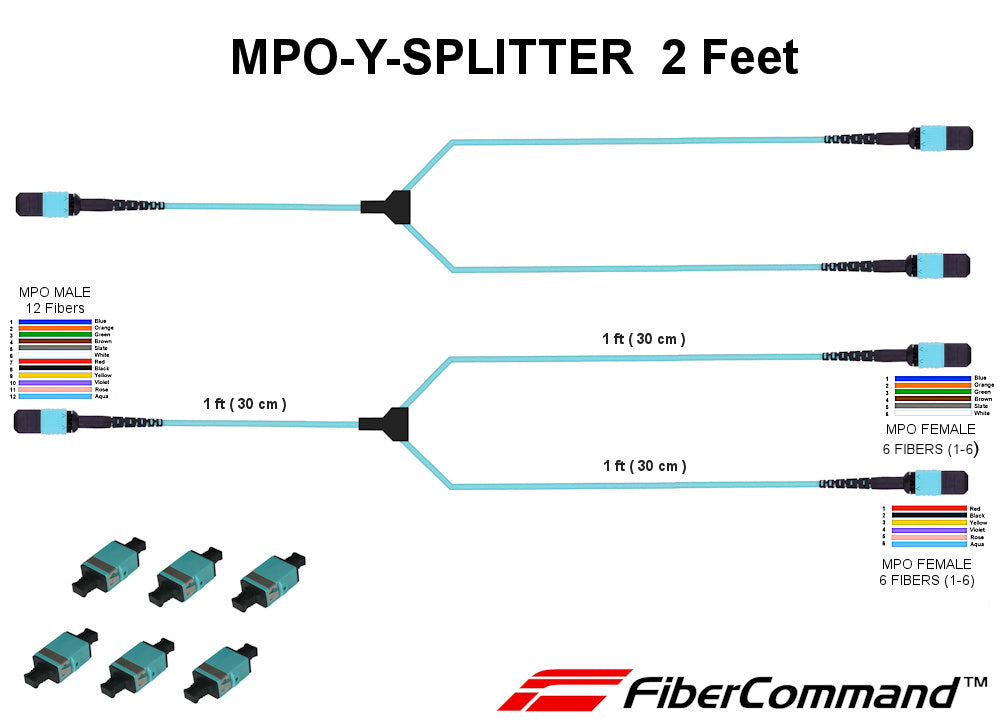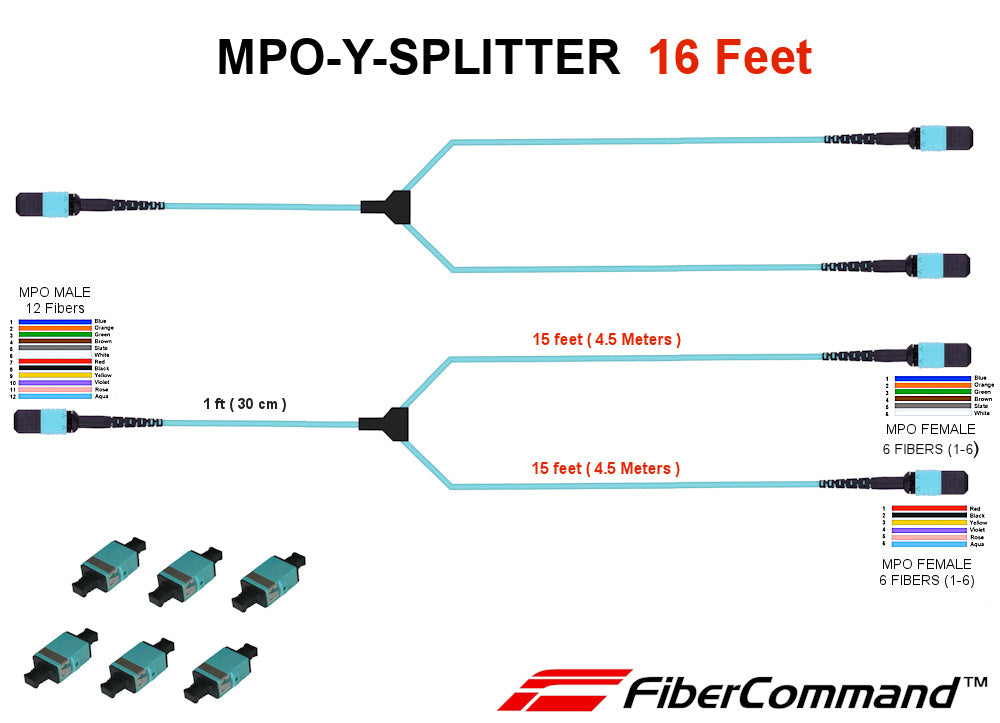 FIBER SPLITTER® | 2 pcs SET - Fiber Optic MPO Y Splitter
Splits the main fiber optic cable in 2 ways to connect multiple terminations



This is a SET of TWO Y SPLITTERS, one per each side of the cable
Includes all the needed MPO couplers
Split a 12 Fibers MPO into two MPO with 6 fibers each aligned 1-to-6. 
This splitter can be used to double the HDMI 2.1 terminations over one 12 fibers MPO link. 

Compatible to ULTRAVISION and IROVF PRO cables.
Available in two sizes, the short model can be used in the AV closet where the sources are all near-by, and the long version can be used to connect Large TVs which can also be apart each other requiring more fiber to reach.